Front 242 on Public TV
3 people at a Nitzer EBB show at Irving Plaza (Sept 17, 2006), NY recognized me from the Front 242 interview that I did for my sketch comedy show
Ms. Divine's Tee Hee Heure
that aired on Queens Public TV.
One person said that he was flipping the TV channels and then said "Hey that's front 242 on TV". Yay!!!
Public TV is a very good outlet to watch if you want to see something different that's not the generic mush you normally see on regular TV.
Kudos to Front 242, for making themselves available to alternate underground media sources..
If you are interested in the video interview, it is
available online by clicking here
. Or if you are a resident of Queens, or Manhattan let me know, and I can re-run the Front 242 interview for all to see.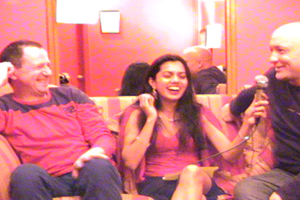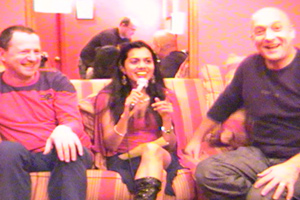 Labels: catch the men, codenys, de meyer, front 242, jean luc, patrick, public tv, video interview