Gary Numan Video Interview
I completed an hour video interview with the artist Gary Numan during his jagged tour.
This interview is available online at my site
www.msdivine.net/garynuman
Check it out, it also has many concert pictures of him performing live at Irving Plaza.
I alread aired this 1 hour interview with Gary Numan for my show Ms. Divine's Tee Hee Heure on qptv. If you are a resident of queens and you missed let me know for I will schedule it again.
Here are a few video stills from the interview. Gary Numan is a very pleasant person to speak with. The video interview covered a variety of topics, ranging from his latest album Jagged,his music, his family, cartoons and his pilot hobbies.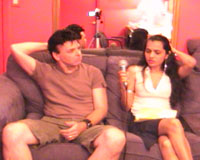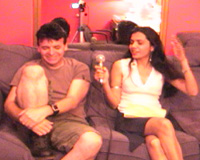 Labels: gary numan, haunted, jagged, numanoids, public access tv, video interview